The Sentries
Tempest
Description: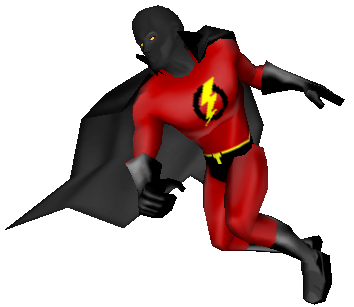 Identity: Robert Buckley
Occupation: Student
Other Aliases: None
Gender: Male
Height: 5' 5"
Weight: 130 lbs.
Hair: Blonde
Eyes: Grey
Place of Birth: Steger, Illnois
Known Relatives: Edward (father), Louise (mother), Deborah (sister)
Group Affiliations: The Sentries
Status: Deceased
Former Sentry possessing flight and weather control abilities. Killed in action battling Anteus and Neutron Man.
Bio: