The Sentries
Discus
Description: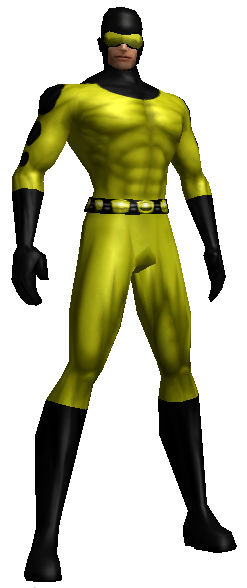 Identity: Brad Cossilini
Occupation: Criminal
Other Aliases: None
Gender: Male
Height: 6' 0"
Weight: 185 lbs.
Hair: Brown
Eyes: Brown
Place of Birth:
Known Relatives: Arturo Grace (civil partner)
Group Affiliations: Partner of Cestus
Status: Inactive
Gizmoteer who uses a variety of disc-shaped devices to commit crimes. Partner of Cestus.