The Sentries
Cestus
Description: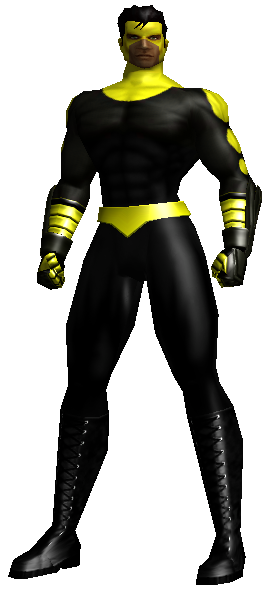 Identity: Arturo Grace
Occupation: Athlete, Criminal
Other Aliases: Boom Boxer
Gender: Male
Height: 6' 3"
Weight: 240 lbs.
Hair: Black
Eyes: Brown
Place of Birth: Los Angeles, California
Known Relatives: Brad Cossilini (partner)
Group Affiliations: Partner of Discus
Status: Inactive
Enforcer and bank robber who can generate explosive energy fields around his hands. Requires special gauntlets to keep his power under control. Partner of Discus.
Bio: