The Sentries
Blue Dragon
Description: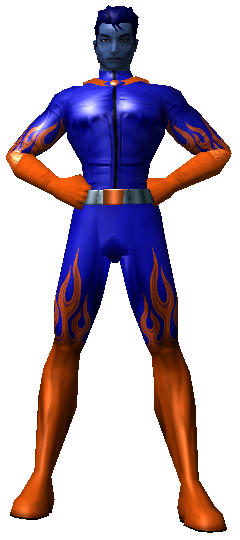 Identity: Paul Fitzgerald Dunn
Occupation: Entertainer
Other Aliases: Nua Pann
Gender: Male
Height: 5' 7"
Weight: 145 lbs.
Hair: Blue
Eyes: Blue
Place of Birth: Holdrege, Nebraska
Known Relatives: Ian Spencer (civil partner)
Group Affiliations: The Pacific Knights
Status: Inactive
Blue-skinned entertainer and former member of the Pacific Knights possessing flight and pyrokinetic abilities. Formerly posed as alien. Identity is public knowledge.
Bio: